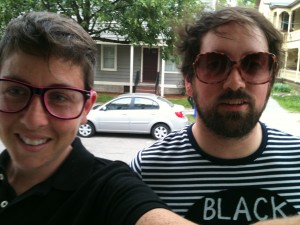 Hi there! Just a quick note to let you know that Let's Whisper may be coming your way soon!
Please check out our shows page for details of our upcoming tour of the UK, which is nicely book-ended by a kick-off show in Boston on Monday, Sept 26th (at Great Scott) and a homecoming gig at the Monkey House in Winooski on Friday, October, 7th!
In between, we'll by playing a decent handful of shows with the lovely Standard Fare in Chelmsford, York, Sheffield, and London, plus an amazing All-Dayer in Nottingham with tons of amazing bands, a show in Cambridge with the incredible Tender Trap (!) and finally a sneaky underground apartment show in Glasgow! yow! Most details of the UK tour are also available here
We'll get our shows page updated soon, and look forward to rocking you in the near future. To make this tour even more extra special, we've decided to make the trek as a 3-piece with our good friend Brad Searles, who is helping us add a little extra rhythm to our live show to allow us to bring a bit of a fuller sonic experience as we play songs from our recent album, The Shortest Days. So far our rehearsals have us very excited to share our songs in a new way that sometimes even gives us goosebumps! If that wasn't enough, we also have this sweet new video that our friends Chris Lapointe and Seth Jarvis helped us make for All Happy Endings. We do hope you you enjoy it.