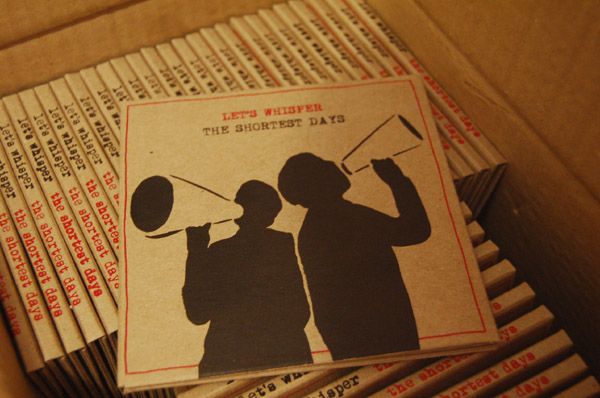 Alright! We have been thrilled at all the nice things people have had to say about our new album  – and we're thrilled that it will officially be released on April 9th!  Of course we'll be having a big celebration after it comes out – but if you can't wait til then, we'll be playing a lil' pre-release show this Saturday from 7-9 p.m. at the 1/2 Lounge in downtown Burlington – should be a mellow way to share our excitement and have some fun.
We were tickled to learn recently that we've been getting some love from the huge commercial alternative radio station 99.9 The BUZZ! For a couple weeks now we've heard DJ Llu playing "Meet Me on The Dance Floor" on the BUZZ's Early Warning program! It's awesome that when a cool DJ gets a chance to choose what to play, the choice is Let's Whisper! Thanks for having such great taste and being so supportive, Llu! We're fans of you, too! Here's a playlist!
This week we'll be appearing on another awesome radio program – Rocket Shop! We've been invited to stop by the Radiator studio during the first hour of Wednesday's show to have a talk and play some tracks from The Shortest Days and play a few songs live right there – it should be a good time. Tune in from 8-10 for the whole show! 105.9 WOMM-LP  is Burlington's low-power and local radio station! If you aren't in signal range, you can still listen in online.
We can't wait until everyone can finally get a copy of our album – here's a few more fun things we've read about it:

nice!
in spanish!
in amsterdam!

hope to see you soon!