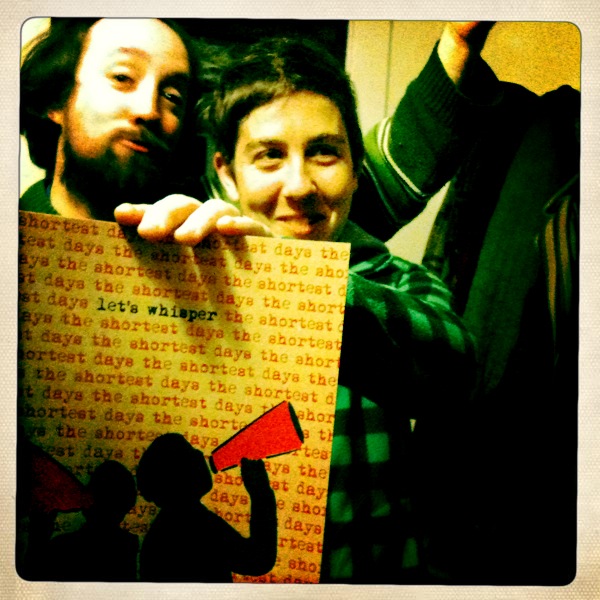 Thanks, Seven Days! We got a lovely review in our weekly arts paper and have 2 hours of time to fill with songs on saturday night at the one half lounge in downtown burlington! I think our plan is to play a lot of Let's Whisper songs and also have a mini set by dana and a mini set by colin. 7-9 p.m. No cover. You can read the review here.
This is sort of a fun chance for us to play together and feel good about the impending release of the album, which will be released next week – according to Camila at WeePOP!, the pre-orders will be shipping soon!
Next week we hope to have exciting news about the official release party for The Shortest Days, which we are hoping will be something special and fun. We're dreaming big and making plans!
Must be the end of winter!